Level Check tool
If you are not sure about which Level to begin with, please take the Level Check tool to determine your Level.
Key Points
eSUN provides easy-to-understand but in-depth explanations for adult learners to understand "HOW" this language works. Together with the explanations, eSUN provides many components for practicing to actually become able to use what has been taught. Also, your listening skill & grammar understanding are tested instantaneously, and your speaking ability will be graded by our Japanese graders and its results will be given.
Professional graders will assess student's speaking skill.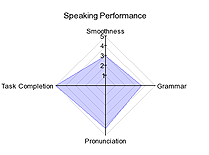 User-friendly interface with easy-to-understand explanations.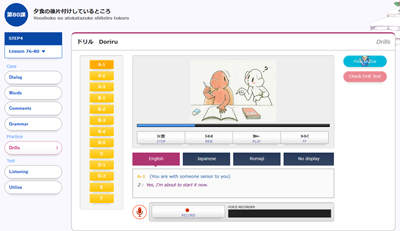 eSUN provides many drills for practicing speaking.