December 1, 2019
International Communication Institute
Masaki Yamauchi, Representative Director and President
[Basic Policy for Handling Personal Information]
International Communication Institute (hereinafter called as "this Company") acknowledges that, it's important to handle client data with the utmost care in order to protect the privacy of its customers. Every employee of ICI is aware of this obligation, and makes a concerted effort to protect customer information in every aspect of our business.
This Company will fully comply with the laws and regulations as well as other codes related to the protection of personal information.
This Company will take appropriate measures whenever we collect, use, and/or present personal information and will not use any client's personal information without the client's consent. Prior to the commencement of collection thereof, this Company will inform to the client the purpose of such collection and use thereof, implementing it after the client's consent is obtained. The information thus collected will be used solely for the purpose agreed to by the said client.
Any personal information will be used to the extent necessary to provide services via our web site.
This Company will take safety measures against risks of personal information to prevent unauthorized access, loss, destruction, falsification, leakage and the like.
This Company will establish a compliance program to protect personal information and will make efforts to properly control and continuously review and improve the program.
This Company will put this basic policy into practice and take all possible measures to comply with it.
[Handling of Client's Personal Information]
1) Purpose for Using Personal Information

Purpose for Use

For providing language related services.
For sending the completion certificate and other documents related to the language study provided by this company.
For our reply to client's inquiries, etc.

Personal Information

Name, address, e-mail address, phone number, Skype ID

2) Proper Obtainment of Personal Information

This Company will obtain personal information by proper and lawful means to the extent necessary to achieve the purpose of use defined in the section 1 of the preceding article.

3) Protection of Personal Data

This Company will make commercially reasonable efforts to protect client's personal information. The collected clients' information will be kept under a strict security in a safe place inaccessible by any outsider. Although cookies on the hard-disk of Client's computer may be automatically read when the client visits the company's web site, the said information will not be provided or disclosed to any third party and will be used according to this Company' basic policy for personal information.

4) Presenting Personal Information to Third Party

This Company will not provide our client's personal information to any third party without the aforementioned client's prior consent.

5) Outsourcing Work

This Company will outsource to a credit card company our work concerning credit card transactions via this website.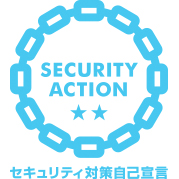 details